Vibratory Finishing for Clean, Polished Small Parts
---
When it comes to manufacturing, quality is in the details.
Our professional vibratory finishing processes will highlight your product with a smooth finish your customers will notice.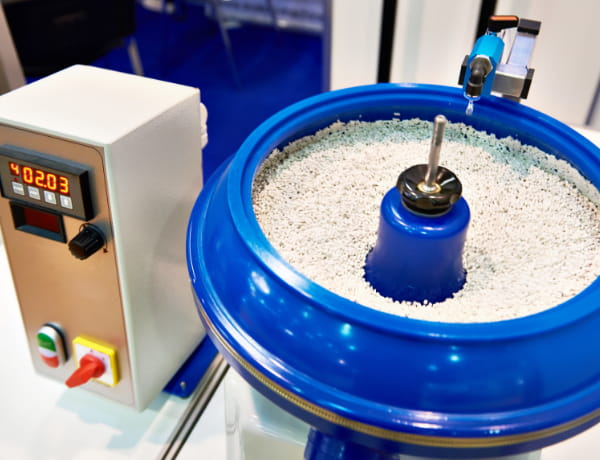 Our Vibratory Finishing Services Will Exceed Your Expectations
The Deburring Company and Toledo Metal Finishing are both known for our vibratory finishing services. Our state-of-the-art machines are exactly what is needed to polish your small machined parts. Through the process of grinding together with a mixture of compounds, this process can give your pieces a nice isotopic finish, but also remove grease and dirt leftover from manufacturing steps before vibratory finishing. After your parts are finished, they will no longer have sharp or rough edges and be ready for use.
---
Why is Vibratory Finishing an Important Step in Part Manufacturing?
This part of the deburring process is utilized on metallic components that have already undergone previous machining operations. In short, vibratory finishing is the process of putting small manufactured parts into a mixture of different media and compounds to be shaken together in a steady-state pattern. The machine used to perform vibratory finishing is solely designed to carry out this function of tumbling parts to eliminate rough edges or imperfections. Media such as ceramic, polymer, metal, or even walnut shells are used in a multitude of shapes to polish your manufactured pieces.
---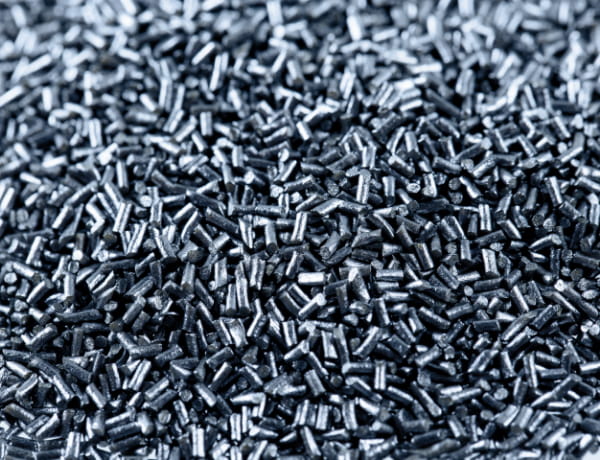 Vibratory Finishing Will Help Increase the Durability of Even Your Most Delicate Parts
If desired, we can add compounds such as water, detergent, degreaser, rust preventative, and/or polishing compounds that are just enough to keep the media wet. We can run our vibratory machines for as long as necessary to give you the smooth finish you see for your final product. Through lengthy tumbling, your part becomes stress-resistant, increasing its life span and usability value.
When you need parts to be deburred by industry experts, contact us for vibratory finishing services.